I'm looking for a medallion to use on a Model 99 stock I have that's missing the original. I have a couple new replacement medals for the 499 but they're a bit too large to fit the inlay of the 99 stock, else I'd use one of them. The inlet in the 99 stock is 1.5" on the nose but the new 499's are 1.560".
This is the stock w/inlet: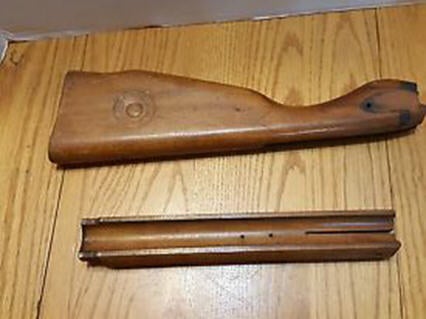 Anyone know the diameters of these? These are sold by the Daisy Museum for about $3.00 each, their sizes aren't listed. I sent an email just now asking them but it can take a while to hear back. I don't believe the bottom one is the same size as the one embedded in the stock of the 130th anniversary Red Ryder, but I don't know that as a fact.