For a while I've been trying to come up with 'frugal' ways of displaying / storing some of my Daisys. This past weekend wandering Walley world I had a brainstorm, leading to a rack that can hold 7 long guns, with an all in cost around $20.
I started out with a clothes drying rack.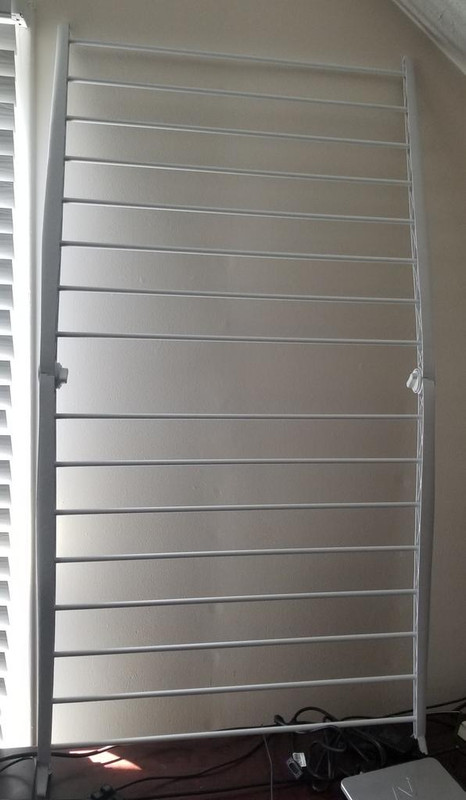 I added two of the 3M two sided tape wall hooks to keep the top stable, and taped the feet to the table to keep things from shifting. Then I made hooks out of 14 gauge galvanized wire, put 1/4" vacuum hose over the wire so there was no wire to gun contact, and, well, that's it! For the price and effort, think it looks okay.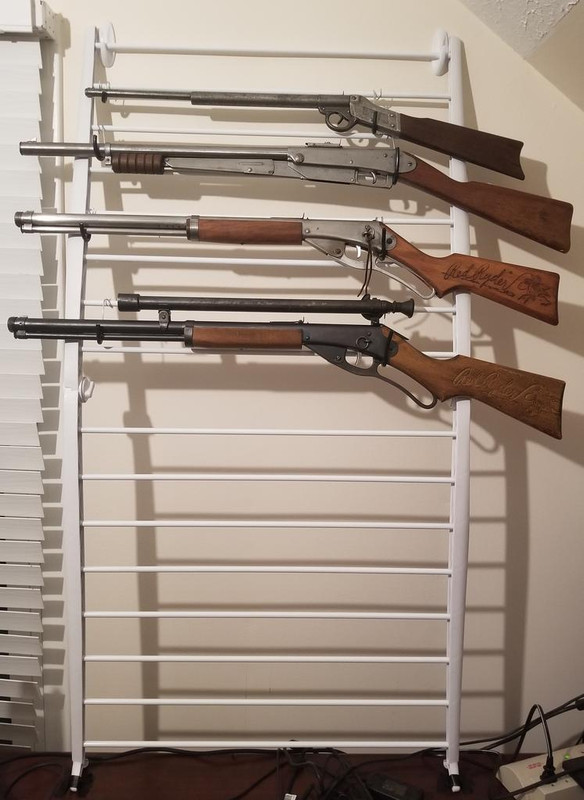 Does anyone else have an inexpensive gun rack they figured out / created, and care to share? This could be another fun thread...