Bryan, this is a reprint of a post made some time ago, there maybe something that you can use.
I made a spring compressor from a piece of scrap wood and two lengths of steel rod. It is shown below.
Specs:
The wood is 1-1/2" x 5/8" x 10" long. I smoothed the end and edges for ease of handling.
The rods are 5/32" diameter (1/8" would work fine, too.), having >/= 6-1/2" exposed length.
The rods are inserted into drilled holes that are ~1" deep and JB Weld holds them in place.

This is one made from a cheap spark plug socket:

Below are spring compressors of a different type- they compress the plunger spring for installing the plunger seal. This was made from inexpensive hardware that many folks will already have: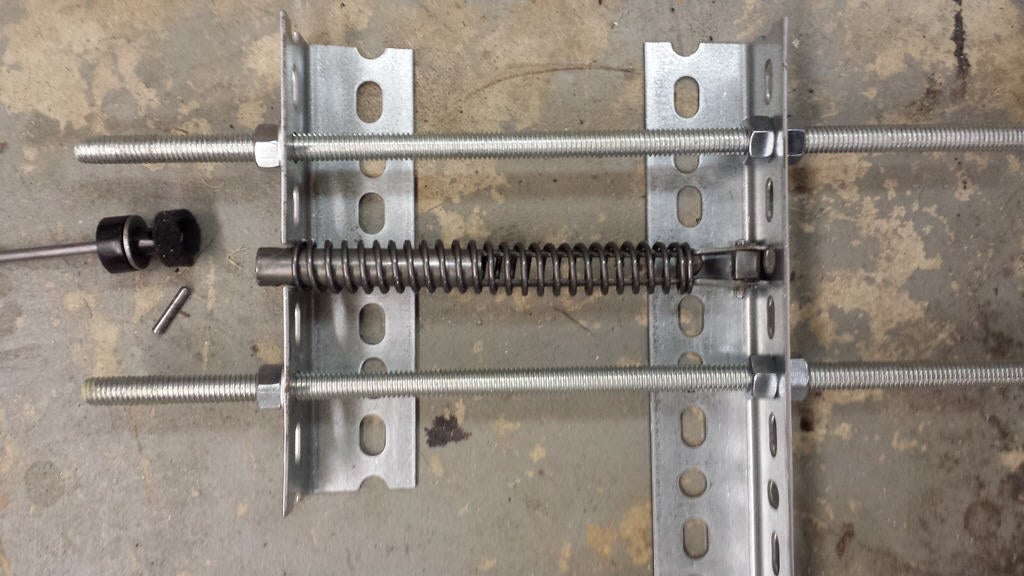 An innovative plunger tube assembly compressor: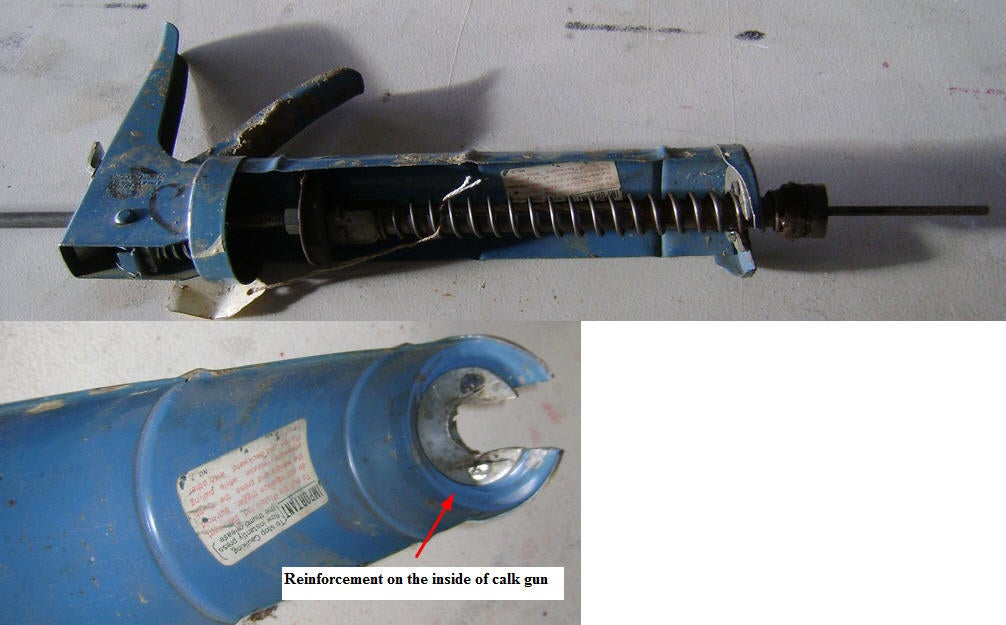 To make compressing the plunger spring easier when it's time to reinstall the plunger assembly, I use a 13/16" OD washer with an ID large enough to fit easily over the plunger tube to give the tool something more than just the end of the spring to purchase on. The washer goes on the tube first followed by the spring then the wiper and piston. If you don't have any such washers on hand, I found some that were a perfect fit while rummaging through the hardware drawers at my local Ace hardware. IIRC they were in the bushing area. Cost was like a nickel each.