Greetings!
I noticed in another thread it was mentioned that the 1894 wasn't really a good shooting gun. I would not disagree, with the caveat that "if it was held as you'd think it should be", with your off hand up on the barrel grip.
I thought it would be fun to share something I figured out about that gun, though. If you move your off hand to cradle the trigger guard, the groups dramatically shrink. I figured this out trial and error, after reading some of Tom Gaylord's blogs on spring guns being hold sensitive.
Here's a picture of a shooting session I did to illustrate what I found.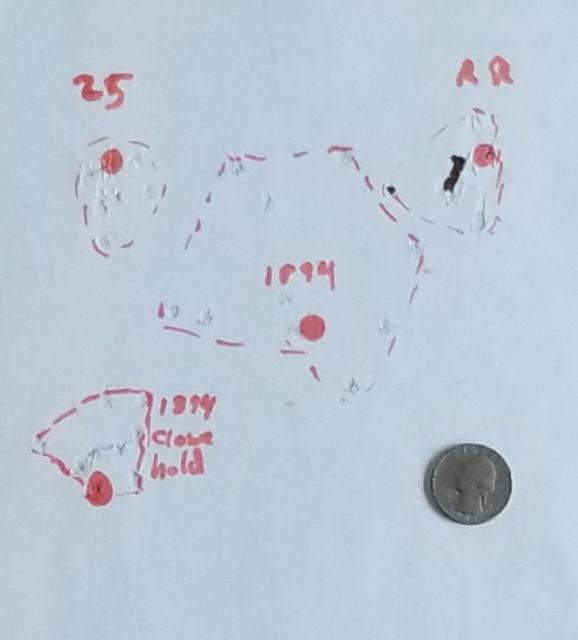 These were 10 shot groups, probably right about 10 feet. I used a box stock new 25, a box stock new Red Ryder, and my 1894 Buffalo Bill. As you can see the 25 did the best, but not much better than the RR. The 1894 held by the barrel grip was horrible compared to those two. But when I switched to the other hold, it became very competitive.
If any of you actually shoot your 1894s, is recommend trying this alternative hold. And, I'd love to hear back from any of you if you do actually try it, if your results are the same.
Happy shooting!